---
Atmospheric and vacuum distillation unit
---
在线咨询
Atmospheric and vacuum distillation unit
---
Atmospheric and vacuum distillation unit is the general name of atmospheric distillation and vacuum distillation.
● Atmospheric distillation unit
The atmospheric distillation unit includes three plate towers: the primary distillation tower, the atmospheric tower and the atmospheric stripper. The main tower internals involved in the plate tower include tray assemblies (float valve, tray plate, downcomer, receiving tray, liquid seal disk and corresponding support beams), gas-liquid feed distributors and distribution pipes, oil collecting tank, bolts, nuts, clips, washers and other fasteners.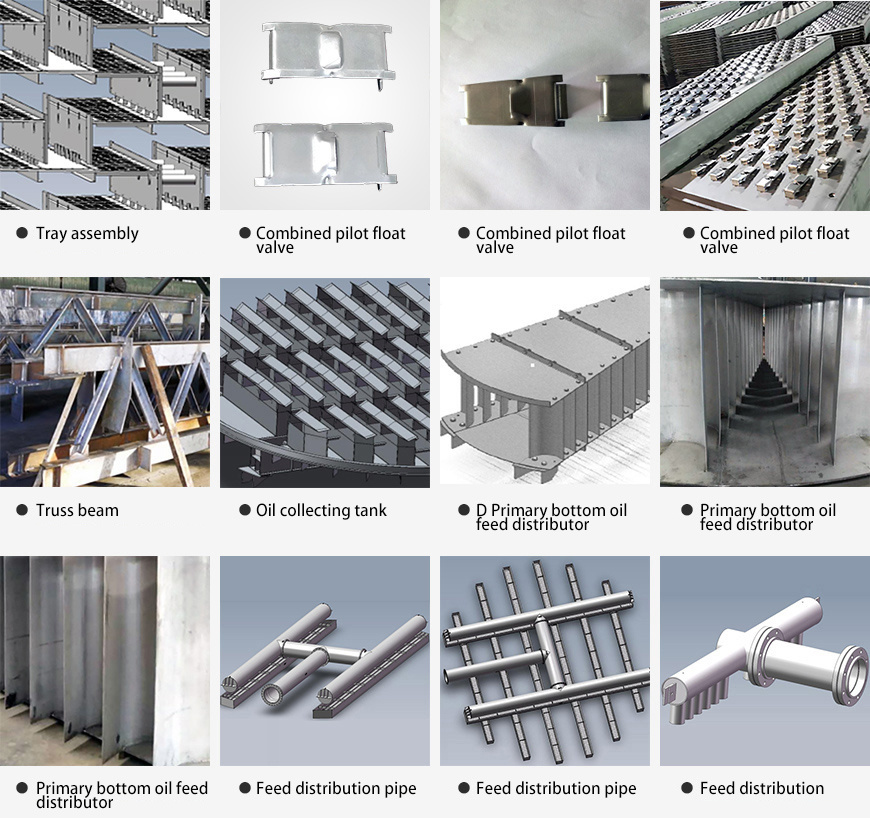 ● Vacuum distillation unit
The vacuum distillation unit includes the vacuum tower, LPG desulfurization extraction tower and other packed towers. The main tower internals involved in the packed tower include metal orifice corrugated structured packing, liquid distributor, liquid collector, packing grid, packing grid support, oil collecting tank, gas-liquid feed distributor and distribution pipe, bolts, nuts, clips, washers and other fasteners.
Orifice plate corrugated packing is a disc shaped packing composed of many corrugated sheets, which is compact in structure and regular in arrangement. Its specific surface area can be adjusted by the shape of corrugated structure; There are mainly two kinds of inclinations between the ripple and the tower axis: 30 ° and 45 °. Each tray of packing is vertically installed in the tower. During assembly, two adjacent corrugated plates are stacked in reverse. The adjacent two trays of packing are staggered for 90 °. This mutually perpendicular arrangement mode makes the upward airflow constantly change direction, and the falling liquid constantly redistributes. The flow fluid is fully mixed in the tower, so the mass transfer efficiency is high. Orifice plate corrugated packing has the characteristics of high mass transfer efficiency, large flux, low pressure, large specific surface area and strong anti clogging ability in structure. These properties help to improve the separation efficiency and treatment capacity of each tower, reduce the pressure drop of each tower, and have good mass transfer and heat transfer effects.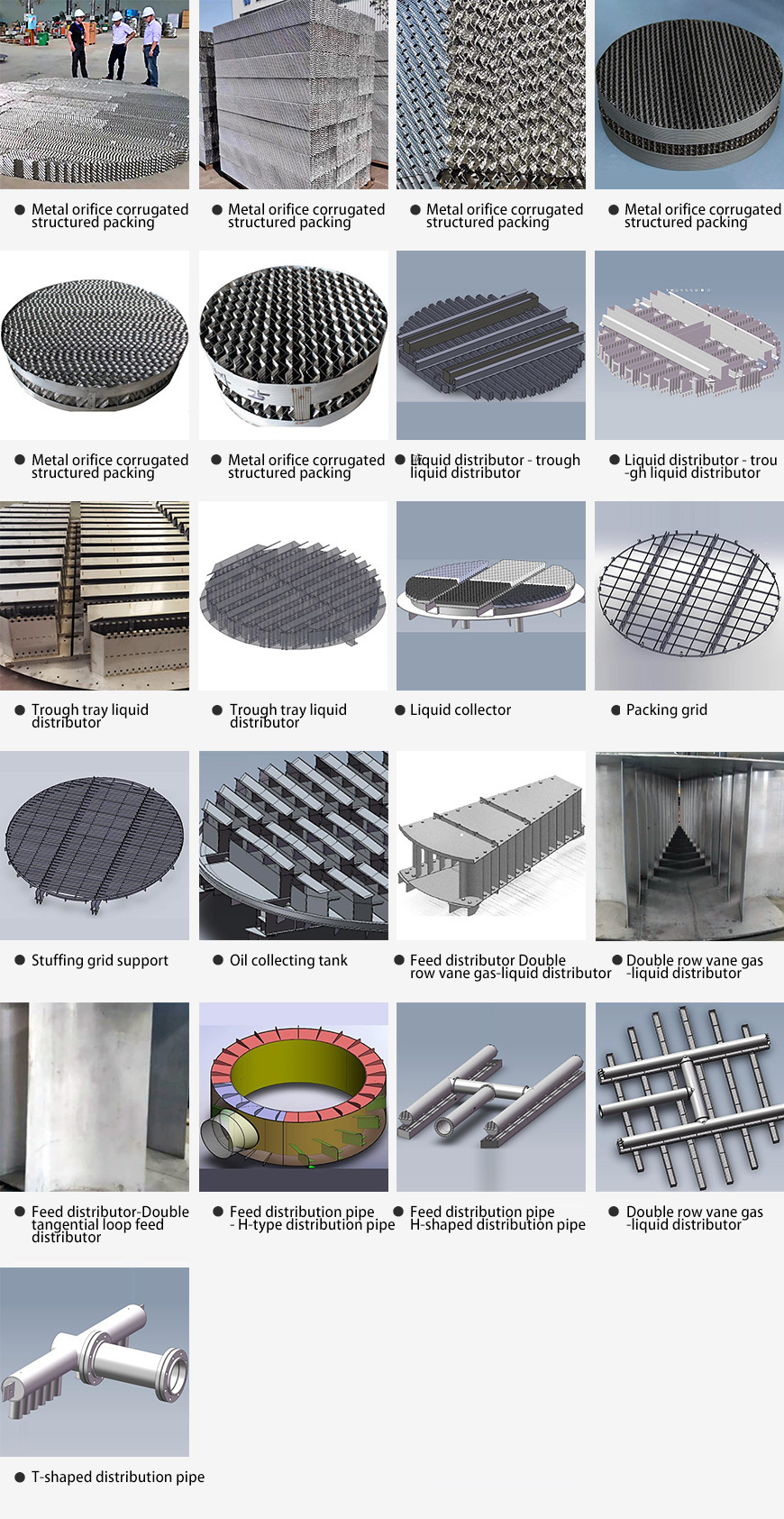 ---